CEUnits Blog
---
5 Celebrity Social Workers
April 16th, 2015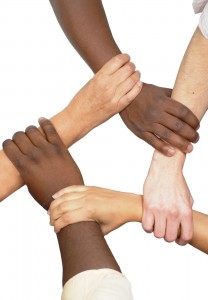 Social work is truly a rewarding career. Many people who have a career in social work have talents and gifts that also allow them to excel in other professional areas. Plenty of people find a career in social due to their backgrounds or experiences in life; this can force a person to develop an overwhelming sense of compassion for people in need. People step into this field due to their desire to help and serve those around them. Here are some examples of celebrities who active in social work before they became famous with among the media:
Samuel L. Jackson
Before Jackson started his award-winning career in acting, he worked as a social worker for two years in Los Angeles. He graduated with a BA degree from Morehouse University in Atlanta in 1969. After working as a social worker, Jackson went on to star in popular films such as Pulp Fiction, Coach Carter and now Marvel's Avengers film franchise as Nick Fury.
Alice Walker
After graduating from Sarah Lawrence College in New York, Walker began her career in social work. She worked as a social worker, teacher, and lecturer during the Civil Rights Movement. Later in life, she gained popularity for her literary works. She is most famous for writing The Color Purple.  Ms. Walker won a Pulitzer Prize for writing that novel.
John Amos
Amos studied social work at Colorado State University after receiving an athletic scholarship to play college football. He decided to major in social work because he felt like it would prepare him to work within the African-American community. After graduating from college, he went on to become a social worker at the New York's Vera Institute of Justice. Soon after moving to New York he caught the acting bug and earned his first break-out role as a weather man on the Mary Tyler-Moore show in 1970.
Suze Orman
Before starting an extremely lucrative career in finance, Suze Orman received a B.A. in social work. She then struggled for many years and worked as a waitress until the age of 30 before earning her first financial role at Merrill Lynch.
Martin Short
We know Mr. Short as a comedian and actor, but before he started entertaining people he earned a degree in social work from McMaster University. He then worked as a part-time social worker in Toronto while building his entertainment career in comedy.
---
Leave a Reply
You must be logged in to post a comment.