CEUnits Blog
---
April 23rd, 2015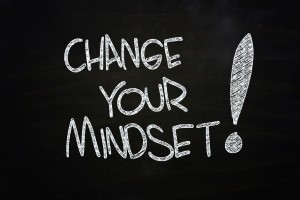 Fraudulent insurance claims are increasing on a daily basis. In most cases, criminals are turning to this form of felony as a form of making illegal income. It's very hard to get away with an insurance scam. Here are some high profile instances of insurance scams that have failed:
House on Fire
Mark Thompson, an executive in Chicago had accumulated a lot of debt in Chicago. He burned down his house out of desperation. So he essentially burned down his house hoping for $730,000 in insurance money. Furthermore, to make it appear as a suicide he convinced his 90-year-old mother Carmen to go downstairs, and then doused his own basement with an accelerant and tossed the match to get the fire started. Well Thompson's idea fell flat and now he's been given 190 years in federal prison.
Slip and Fall
Isabel Parker is known as the queen of the slip-and-fall scam. The 72-year-old scammer prostrated herself in several department stores, supermarkets and liquor stores. She has fell a total of 49 different times and she filed for claims totaling over $500,000. Her slip-and-fall scam is a sad byproduct of her serious gambling addiction.
Vehicle give-ups
Tramesha Lashon Fox worked in Houston as a high school chemistry teacher. She no longer wanted to make payments on her Chevy Malibu so she offered two of her failing students passing grades to torch her car for the insurance money. Authorities found out and she was quickly fired. She went on to serve 90 days in jail.
Fake tainted-food claims
Carla Patterson tried her best to tap into a Cracker Barrel restaurant in Virginia. She tried to get a $500,000 insurance settlement after discovering a mouse in her vegetable soup. The national chain investigated and found that the mouse had no soup in its lungs and had not been cooked. Patterson was then sentenced to a year in prison. Swindlers like Patterson will often target restaurants to make a quick profit in the belief that the restaurant won't want the negative publicity. Chain restaurants like Cracker Barrel are smart enough to take the risk of fake tainted food claims. Furthermore, they have also tightened their food production procedures to combat false claims.
---
April 20th, 2015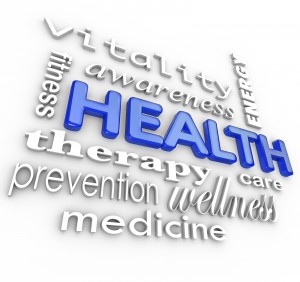 As a social worker, you are required to keep case notes. It's important to maintain detailed records through case documentation. It allows you to create successful outcomes for your clients. Always make sure your case notes are useful. Do your best to make sure they provide insight and value. Analyze your notes and see if they would be useful to another case worker. You want to make sure you give an accurate picture of the client's history, as well as their current situation.
It's important to use language that is non-judgmental. Neutral language is the most common form of case notes in social work. It's also helpful if you avoid making assumptions and remember to stick to the concrete facts. You should always indicate clearly when a comment is an observation. It is imperative you make it clear when you are recording the client's own words by using quotation marks.
Notes are important in this type of work because the courts can subpoena records and other reports; you have to be careful about what you say about your respective client. Write your case notes immediately after you have spoken with a client. Here's a handy list of words that many social workers use while writing up their case notes:
Acknowledged
Actively Listened
Addressed
Advised
Advocated
Asked
Assisted
Challenging
Checked In
Clarified
Collaborated
Commended
Confronted
Conducted
Conveyed
Crisis Intervention
Developed
Educated
Empathized
Empowered
Encouraged
Ensured
Established
Explained
Explored
Expressed
Facilitated
Focusing/Refocusing
Framing/Reframing
Goal (setting)
Development/Goal Setting
Guided
Highlighted
Honoring
Identified
Information Giving/Gathering
Informed
Interacted
Interpreted
Joined
Modeled
Observed
Physical Activity
Played
Praised
Presented
Probed
Problem Solving
Prompted
Rapport-building
Recapped
Recommended
Redirected
Reflected
Reflective Listening
Reframed
Reinforced
Reiterated
Reminded
Reviewed
Role-played
Social Skills Practice
Suggested
Supported
Teaching/Lecturing
Urge
---
November 11th, 2014

-by Megan Ferguson, Contributing Writer
Prescription medications, over-the-counter medical products, and natural and alternative medicines are widely used by older adults in North America. However, although medications play an important role in healthcare and disease management, there use comes with many risks. Researchers project a 3-fold increase in substance abuse in adults aged 50 or older by 2020. Consequently, an estimated 5 million older adults will require treatment by counselors and drug addiction professionals for substance abuse problems.
Substance use and misuse place older adults at risk for a variety of possible clinical dangers, contributing to increased use of healthcare resources and a need for age-specific interventions. In addition, older adults who abuse alcohol have an increased morbidity rate, emergency room visits and admission in hospitals. However, problems also exist in identifying older people with alcohol related problems, as the symptoms of alcohol harm may be mistaken for other health conditions common in late adulthood such as falling, infections, or digestion problems. Approximately 15% of individuals 65 years of age and older living in the community are at risk for alcohol abuse or dependence and 50% of individuals living in personal care homes drink moderately or are dependent on alcohol. However, only 90% of individuals who are at risk for alcohol abuse or dependence do not receive alcohol treatment services. Therefore, the selective screening approach also suggests that older people are rarely asked about their alcohol consumption.
Adults are more at risk
Additionally, older adults are at a higher risk for prescription drug addiction due to multiple factors. Firstly, increased access to prescription medication through advertisement and less stigma attached to prescription drug use allows older individuals to use prescription medications with decreased barriers. Secondly, older adults consumer more prescription and over-the-counter medications, than other age groups and are more likely to use the medication inappropriately. Thirdly, the current baby boomers in society have an increased life expectancy and have transformed into a "quick fix" society.
Risk of illicit drugs
Illicit drugs may also be increasing in a small percentage in older adults. The National Survey on Drug Use and Health reported that illicit drug use by adults 55 to 59 has increased from 1.9% in 2002 to 5.0% in 2008, which depicts the potential for growth in illicit drug use in the baby boomer cohort. However, illicit drug use in older adults is typically linked to individuals who are lifelong drug users.
If you would like additional information regarding addiction in older adulthood, CEUnits.com offers a course in Substance Use, Misuse, and Abuse Among Older Adults  (Informatiion and statistics in the article are drawn from this course).
---