CEUnits Blog
---
May 26th, 2015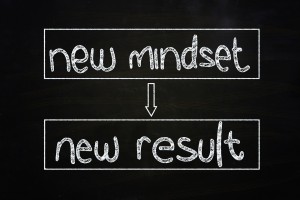 By Megan Ferguson
Care planning involves answering the following questions:
1. What are the problems/issues?
2. Who is involved?
3. How do we (as professionals) intervene?
4. What are the goals of the intervention?
5. How do we evaluate our intervention?
In order to build on this framework, interdisciplinary care involves teamwork from a variety of professionals. For example, within a hospital, all members of the healthcare team (doctor, nurse, physiotherapist, occupational therapist, social worker, etc.) may be working towards a safe discharge plan for a patient to return home. Interdisciplinary care must occur to bring about improved patient outcomes such as more efficient practice, an increased individualized and patient centered approach and improved quality in care. If healthcare professionals do not have the same intervention goals, the patient may suffer. Therefore, if practitioners focus on a single, shared goal, a patient will be more successful in receiving the care that they require.
In addition, the need for interdisciplinary care should be increasing with:
• A growing aging population with chronic and complex needs
• The increasing knowledge and skill required to provide comprehensive care to patients
• The increasing specialization in healthcare fields
• The growing encouragement to develop multi-faceted teams in healthcare, and
• The increased emphasis on continuity in care planning.
Therefore, changes in practice approaches and interventions need to take place to advocate for the use of integrated care plans. With a growing aging demographic and the development of more complex health problems, it is crucial that interdisciplinary care is used in all areas of the healthcare field. Therefore, it must be represented in practice to improve quality and efficiency of care to all individuals.
Source: Andrew Booth, Steven Ariss,Tony Smith, Pam Enderby,and Alison Roots4 Susan A Nancarrow, "Ten principles of good interdisciplinary team work," Human Resource Health, 2013: 1-11
---
May 12th, 2015
Understanding humanity is an important trait for any social worker. The need for human connection – the ability to feel belonged and to love is something that every human being wants, and needs. Human beings just want to be happy.
In this 20 minute TED Talk, you'll find out what Brené Brown learned about being truly happy through all of her research.
In the "Power of Vulnerability"  TED Talk,  Sociologist Brené Brown shares what she learned with her research on what it takes to be happy. She studied  people intensely and found that we need to allow ourselves to be vulnerable, have compassion towards others, be courageous, embrace all of the imperfections that we have and 'to be seen.' Brown shares that in order to be seen, we need to let others see us in our vulnerable state. We need to love with all of our hearts, give people the utmost compassion and be 'us.'
---
May 2nd, 2015
Being a social worker isn't always easy. Here are some memes to help you feel that you're not alone.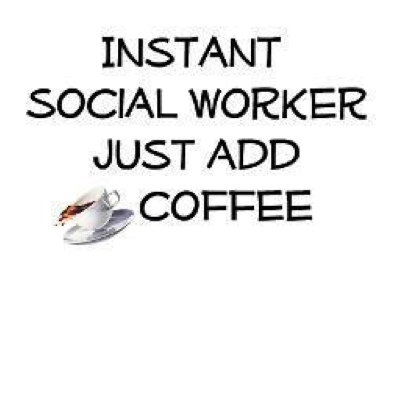 In order to help people grow mentally stronger, you have to be mentally alert. Coffee is a social worker's best friend. A morning without coffee is a slower day in general, and that can be wearying.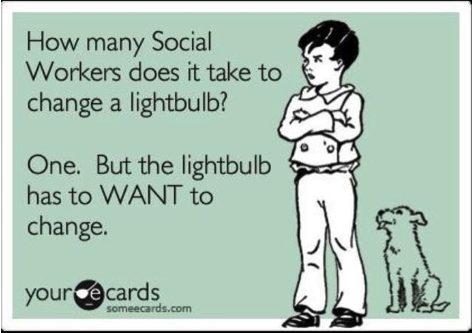 Only social workers can truly appreciate this one! If you're a social worker, you'll find great satisfaction when you see the wheels click in a client's head. It's the greatest feeling in the world when you see a client finally understand the lesson you've been teaching.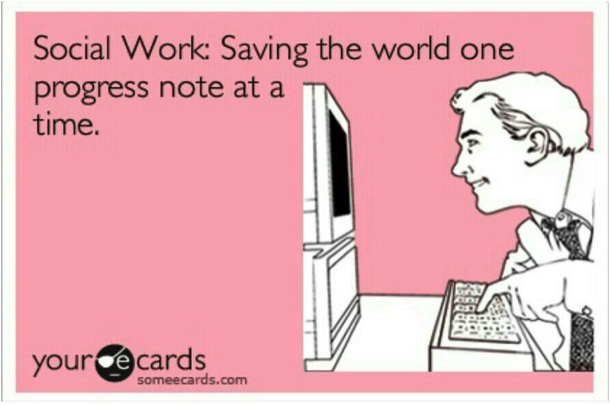 So true! Social workers develop and advise on social policy legislation. They spend a lot of their time conducting social research and assist in community development.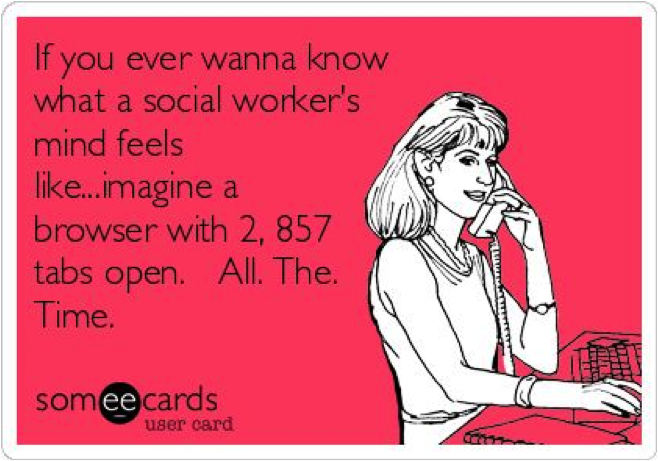 Sometimes the job will drive you crazy and make you cry, but Social workers are in this field because they truly care about making a difference!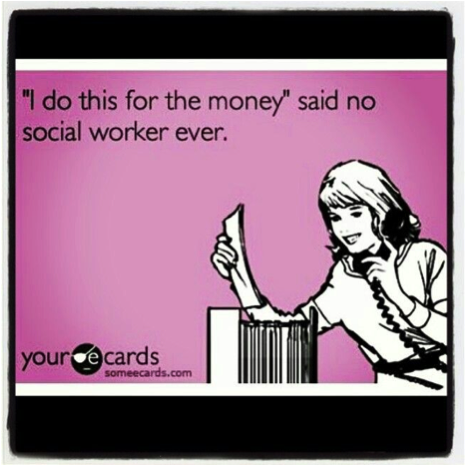 Social workers are in this field because they care more about helping people. They typically specialize in fields of practice such as child welfare, family services, mental health, corrections or addictions.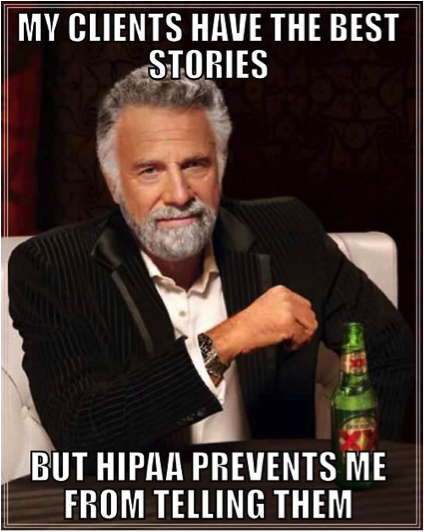 The job involves having to keep a lot of secrets. This is because social workers provide counsel and therapy to assist clients in developing skills to deal with and resolve their personal problems.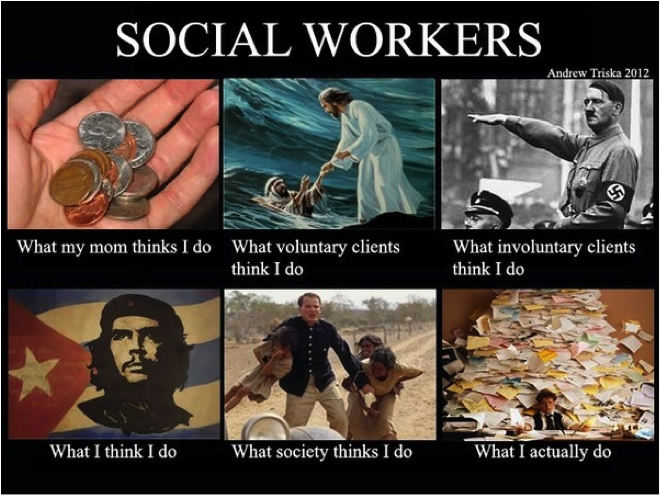 Social work is truly a rewarding experience. Social workers act as advocates for client groups within their community.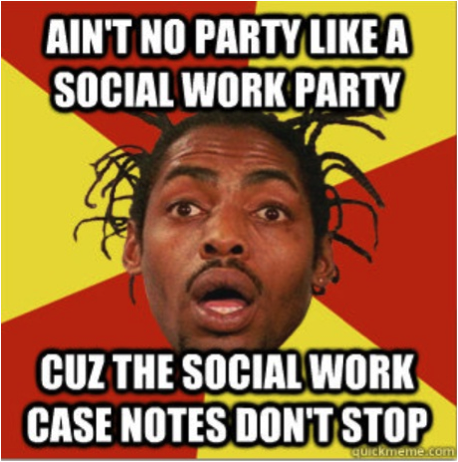 Paperwork is your friend when you're on the job. Social workers are constantly filing paper work because they are always interviewing clients individually, in families, or in groups, to assess their situation and problems.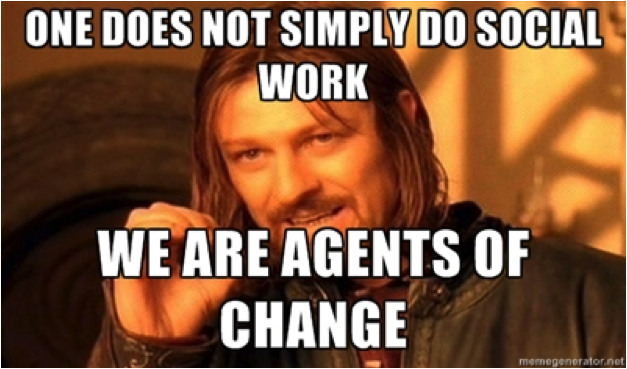 Social work involves investigating cases of child abuse or neglect. Therefore, your investigation skills make you heroes at the end of the day!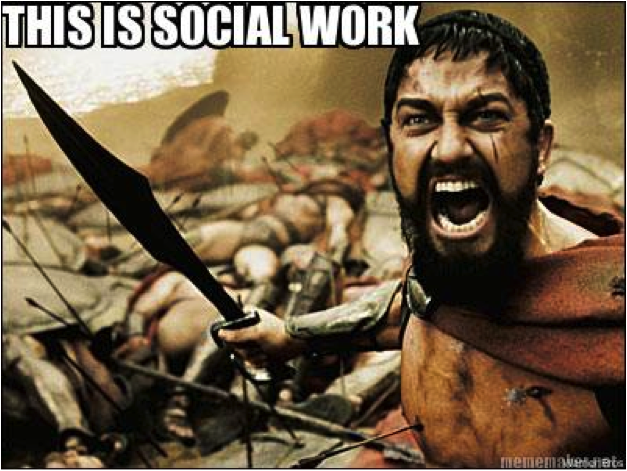 On top of all the paper work, you plan programs of assistance for clients including referrals to agencies that provide even more legal aid, housing and medical treatment for your clients. This is your field of expertise. You were born to do this.
Did you like these memes? Take a look at some of our most popular Social Worker continuing education unit classes below
---