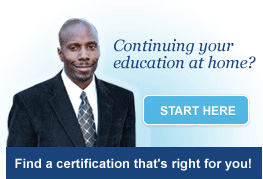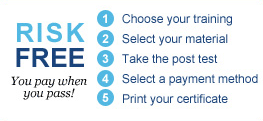 > WHY SHOULD YOU CHOOSE CEUNITS?
Accreditations
APA
ASWB 1112
CCAPP 2N-04-866-0223
CAADE CP20 950 H 1217
NAADAC 84902
NBCC 6202
NYSED Board of Social Work - SW-0436
NYSED Board of Licensed Mental Health Counselors - MHC-0201
NYSED Board of Psychology - PSY-0045

Available Courses
Addiction Professional - NAADAC
These courses do not qualify for NBCC CE credit hours.
Please see the category "
Professional Counselors – MFTs- NBCC
" for courses that qualify for NBCC CE credit hours.
As an addiction professional specialize in prevention, intervention, treatment and recovery, you need to stay current with continuing education credits to maintain their addiction counseling certification. Our addiction counselor CE credit hours are designed to broaden your knowledge in an ever-changing field. CEUnits.com meets state requirements, is easy to navigate and is affordable. You only pay when you pass the course!
>
Abuse and Violence
12 Courses
+ click here
>
Assessment, Diagnosis, and Screening
3 Courses
+ click here
>
Children and Adolescent
11 Courses
+ click here
>
Co-Occurring Disorders
9 Courses
+ click here
>
Couples/Relationships/Family
9 Courses
+ click here
>
Cultural Competence and Diversity
7 Courses
+ click here
>
Ethical/Legal Issues
10 Courses
+ click here
>
Evidence Based Practice
32 Courses
+ click here
>
Feedback Informed Treatment (FIT Manuals)
8 Courses
+ click here
>
Integrated Healthcare
3 Courses
+ click here
>
Live LivingWorks
1 Courses
+ click here
>
Medical/Health Intervention
5 Courses
+ click here
>
Neurological Disorders
5 Courses
+ click here
>
Neuroplasticity, Brain-Based Approaches, and Mind-Body Approaches
7 Courses
+ click here
>
Online Counseling, Tele-health, Social Media, Technology and Mental Health
3 Courses
+ click here
>
Psychopharmacology, Health
5 Courses
+ click here
>
Scott D. Miller, Ph.D
8 Courses
+ click here
>
Sexual Orientation
1 Courses
+ click here
>
Specific Disorders/Problems
33 Courses
+ click here
>
Substance Use Disorders, Addictions, and Treatment and Recovery
18 Courses
+ click here
>
Suicide-Prevention, Assessment, Intervention
4 Courses
+ click here
>
Therapeutic Process
17 Courses
+ click here
>
Therapy Approaches
33 Courses
+ click here
>
Women's Issues/Men's Issues
5 Courses
+ click here
>
Working with military service persons, veterans and families
3 Courses
+ click here