CEUnits Blog
---
September 15th, 2021
Recovery is for everyone, because it benefits everyone. We applaud National Recovery Month for highlighting the diversity of faces united by this experience. As we know gender, socioeconomic group or cultural background, does not exclude anyone from mental health and substance abuse challenges.
Worth watching: Personal and professional stories that inspire
Our own biases of what the recovery experience should like, can actually impede it. Every individual has their own unique experience often shaped by external factors like the access to care they have, their immediate support system and community, as well as their own life, like their religion, sexual-orientation and cultural beliefs.
How can our professional approach impact recovery?
Our strength is our diversity. Accepting that recovery journeys can look different, and treating clients with compassion, empathy, and giving respect to their own lived experiences, can dramatically improve their outcome.
As mental health professionals it can be a challenge to know how to best cater to all our clients. What is considered normative now, can be very different from 10 or even 5 years ago. Even using language and terminology that reflects the society and the individual can advance their recovery greatly.
These courses could be relevant to you:
Free resources
If you are looking for ways to participate, visit the Faces of Recovery website for their Free Tool Kit.
---
September 12th, 2021
With recovery support systems changing in their approach as we all adapt to working online, the pillars of recovery remain the same.
Vital aspects of addiction recovery
Health — managing mental health or symptoms – like substance abuse.
Home— having a safe environment to live.
Purpose— being independent and living with purpose, such as study or work commitments, that offer healthy routine and structure.
Community— having a social life whether it be family or friends; or a more formal recovery community, that offer support and care.
What courses does CE Units offer to professionals who work in recovery?
There are several pathways that cater to mental health professionals who work with addiction in mental health care. Our courses are created by qualified professionals and delivered online for convenience.
Whether you are a social worker, psychologist, addiction consultant or mental health care nurse, our courses are set at different levels for different professions.
Some of our most popular courses to support mental health recovery are:
2. Mindfulness
Why choose CE Units courses?
CE Units is approved by the American Psychological Association to sponsor continuing education for psychologists. CE Units maintains responsibility for this program and its content. See all of our available courses
here.
---
September 12th, 2021
Headlines keep telling us we are living through "unprecedented times", and when you have the weight of a job like mental health provider on your shoulders, that doesn't make things easy.
This is a professional that heavily relies on precedent informing best practice.
Reports and research, supported by extensive data can compel vital support from stakeholders as well as give patients the confidence to seek treatment.
The current state of the world has seen more people asking for help; but we are also living through a more challenging time to offer help.
Mental health in the United States 2021
During the world events of 2020 and 2021, Americans have reported higher levels of mental health issues, including stress and anxiety, as well as substance abuse.  This was directly linked to fear of job loss, uncertainty around finances and isolation, as well as concerns about their health and safety and that of family and community.
In conjunction with this uncertainty, and increased stress, the institutions and support networks many individuals rely on were also experiencing closures or changes in operation.
Doing the best with the information we have
How can past learnings better help us prepare to support our clients? Mental health professionals have had to shift the way they work. We reached out to more than 20,000 mental health professionals in the United States to see what they were challenged by; and what they learn to appreciate during the 2020-2021 period.
An 80% of respondents shared they had been impacted throughout 2020-2021 (the survey took place in August, 2021 and we are still collecting results), by Covid-19.
This included having to shift to working remotely (replacing face to face interactions), and the challenges of learning to provide therapy online. One respondent explained how they had to change treatment models because they found EMDR was not effective, in a remote environment.
Identifying and adapting to challenges
40% of respondent's said they found working remotely challenging. Working remotely means disengaging from colleagues, routine, normal working environment as well as the way we service our clients or patients. In many cases it can mean work invading home-life through a computer screen, with boundaries becoming blurred. In some instances busy family life can mean competing priorities with home-school children and negotiating space with spouses. In other instances loneliness and isolation, for those who live solo, can be problematic.
Alan Webber, LICSW, Outpatient Psychotherapist, who is based in Massachusetts, said "differing schedules, within the family, impacted work".
Close to half of all respondents shared similar experiences. Can you related? Add your own voice here.
Data tells a story
Insights right now are preliminary and still being collected while we move through the pandemic. We know how important data is in healthcare.
Our own research, and other research we are seeing largely too preliminary to create actionable insights. We can still learn from research and coursework created prior to the pandemic though.
In this panel discussion from 2019, the participants talk about the powerful role of data in shaping our jobs, service footprint and gaining vital funds from donors. Want to learn more about research, metrics and data? Try this course.
Video: In this panel discussion quality of life and recovery capital, as well as cost-effectiveness and achievements. Achievements include further education, for example if people in recovery pursue high school diplomas or university degrees.
How did continuing education change in the pandemic?
Most survey participants reported feeling more fulfilled by their jobs. Challenges with time management and disrupting schedules can make ongoing education a challenge. Register now for your next CE Units course.
---
August 29th, 2021
Schema Therapy (ST) and Dialectical Behaviour Therapy (DBT) models are very different approaches to treatment. Can these two different models be applied together?
Introducing Schema Therapy
Schema Therapy was founded in the mid-1980s, by Dr. Jeffrey Young. Often discussed as an advancement on Cognitive Behavioral Therapy, this modality is both proven and becoming increasingly popular.
Founded in the United States, this model of therapy is growing worldwide with a particularly large cohort of psychologists across Europe and Australia becoming certified by the International Society of Schema Therapy (ISST).

FREE Podcast: Combining models: ST and Dialectical Behavior Therapy
Clinical Psychologists Chris Hepworth, Chris Hayes and Robert Brockman candidly discuss their challenges and experiences. In this one hour episode they talk about their failings – and success. Read more or listen here.
New Schema Therapy courses
In June, 2021 we introduced two new courses. These are presented by practicing Schema Therapists and ISST accredited Chris Hayes and Robert Brockman
To learn more about Schema Therapy view these courses:
Schema Therapy Online Course 1: The Basic Model Methods and Techniques
Schema Therapy Online Course 2: The Schema Modern Model and Mode Interventions for Complex Cases
---
August 25th, 2021
Anyone can experience challenges with their own mental health, but their experience can be vastly different depending on their background and identity.
July marked National Minority Mental Health Awareness Month
First founded in 2008, this month is intended to bring attention to those unique struggles experienced by ethnic and cultural minorities. This year the month was highlighted as being even more important due to the pandemic – noting it was harder for racial and ethnic minorities to access care.
As well as speaking to the mental health community, the campaign targeted minority community leaders. The purpose was to bring mental health to the front of mind of these individuals and ultimately normalize it, by making it less stigmatized.
Sharing mental health
In many cultures and communities, mental health is not discussed. If it is considered taboo, it is much more difficult for people to ask for help.
"Black people, especially black women, were always expected to be strong," says Charita Cole Brown, who published a book on the subject, detailing her own experience with Bipolar Disorder. Her view is, it would be beneficial to see stigma removed so, "having a mental health challenge be as common as having diabetes."
You can hear more stories like this as part of a docuseries created by NAMI, named Stength Over Silence.
Video credit: National Alliance on Mental Illness.
Has the pandemic changed the way you work in 2020 – 2021?
Many mental health care professionals have had extra challenges.
---
April 14th, 2016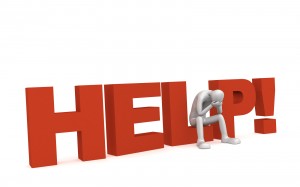 Many women feel guilty about feelings of separation that arise before and after the birth of their child. While postpartum depression has become more widely discussed and accepted, antenatal and perinatal depression are often overlooked or simply unheard of. If this is your first pregnancy, everything likely seems overwhelming. How can you prepare yourself for something that you've never experienced? Don't hope for the best and ignore the possibility, create a psychotherapy plan during the early stages of your pregnancy.
The surge of hormones you experience during the late stages of pregnancy can create many significant changes in your life. Appearing in its most basic form, foods you once loved might suddenly seem unappealing. The bigger changes will be the change in lifestyle and dealing with exhaustion. If you are a professional, your regimented schedule will change to accommodate your new child. A simple change in schedule can cause more stress than you might realize. Social activities may become more difficult causing you to feel isolated. Depression doesn't have to run in your family to develop the symptoms of postpartum and antenatal depression.
Devise a plan for every stage of pregnancy. Prepare for the both the slim possibilities and the inevitable changes. The more planning you do and the earlier you do it will make for a much less stressful pregnancy experience.
For more information on creating a pregnancy psychotherapy plan download our class Interpersonal Psychotherapy for Antenatal and Postpartum Depression
---
August 24th, 2015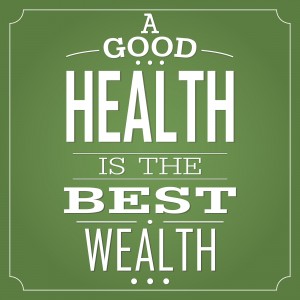 By Megan Ferguson
Dementia is a debilitating illness that is characterized by degeneration of memory, cognition, behavior and the ability to perform activities of daily living. Approximately 35.6 million people worldwide have dementia and there are 7.7 million new cases every year and this is subject to continually increase as consequence of population aging and the projected increase of the aging population. In addition, although dementia mainly affects older adults, it is not attributed to an age-related change as it may lead to disability and lack of independence among older adults around the world. Although incidences of dementia, the most common being Alzheimer's disease, have been rapidly increasing, no treatment has been developed to cure the disease or reverse its deterioration of the brain and individuals' functioning capacity. Therefore, research needs to take place to establish inexpensive ways to help individuals reduce their risk of dementia and maintain cognitive function. Recent studies suggest that people who delay retirement have a decreased risk of developing Alzheimer's disease or a related dementia. However, researchers believe that the age of onset of Alzheimer's disease and dementia is affected by many more complex risk factors and protective factors that extend beyond simply delaying retirement, which makes this topic relevant to the future health of older adults.
Therefore, since the amount of people with dementia is expected to double by 2040, it is evident that a means to reduce the risk of dementia needs to be developed. However, older adults must decide what activities will be the most effective in helping them maintain cognitive and mental health throughout old age. For some this may be continuing to work or retirement, depending on their current occupation and job satisfaction or other unique ways of exercising their brains that will work for them. Due to the growing aging population and growing risk of dementia in the aging population, Freedom 55 may be attainable for some; however, not for all.
References
Basu, R. (2013). Education and dementia risk: results from the aging demographics
memory study. Research on Aging, 35, 7-31.
Beeri, M.S. & Goldbourt, U. (2011). Late-life dementia predicts mortality beyond
established midlife risk factors. American Journal of Geriatric Psychiatry, 19,
79-86.
Lupton, M.K., Stahl, D., Artcher, N., Foy, C., Poppe, M., Lovestone, S. et al. (2009).
Education, occupation and retirement age effects on age of onset of Alzheimer's
disease. International Journal of Geriatric Psychiatry, 25, 30-36.
Kryscio, R.J., Abner, E.L., Lin, Y., Cooper, G.E., Fardo, D.W. et al. (2013). Adjusting
for mortality when identifying risk factors for transitions to mild cognitive impairment and dementia. Journal of Alzheimer's Disease, 35, 823-832.
Marchione, M. (2013, July 15). Delaying retirement can delay dementia, large study
finds. The Associated Press. Retrieved from http://www.nbcnews.com/health/delaying-retirement-can-delay-dementia-large-study-finds-6C10637029.
World Health Organization (2012). Dementia Retrieved November 15, 2013 from
http://www.who.int/mediacentre/factsheets/fs362/en/.
---
July 28th, 2015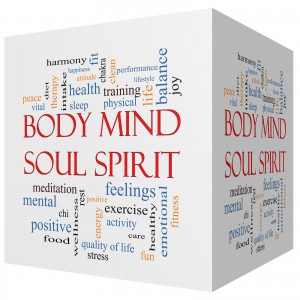 By Megan Ferguson
Dr. Anna Scheyett, Dean of the College of Social Work for the University of South Carolina discusses the concept of "social workers as superheroes" in her TED Talk.  Social workers are social change agents and fight for social justice.  Everyone will meet a social worker in some point of their lives as we all experience turmoil at various points of our lives.  Additionally, social workers wear a variety of "hats" and work in a variety of settings such as addictions, child welfare, corrections, community development, gerontology, healthcare, mental health, public assistance, disability services, immigrant and refugee services, social policy and many other areas.
Connecting this article to its title, "I'm a social worker, what's your superpower", we operate from the strengths perspective and focus on individuals' strengths, abilities and talents rather than deficits.  Social workers' roles may not be prescriptive, but we fill in the gaps wherever the filling is needed.
Dr. Scheyett's TED Talk can be found by searching YouTube.
---
May 26th, 2015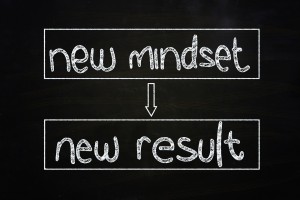 By Megan Ferguson
Care planning involves answering the following questions:
1. What are the problems/issues?
2. Who is involved?
3. How do we (as professionals) intervene?
4. What are the goals of the intervention?
5. How do we evaluate our intervention?
In order to build on this framework, interdisciplinary care involves teamwork from a variety of professionals. For example, within a hospital, all members of the healthcare team (doctor, nurse, physiotherapist, occupational therapist, social worker, etc.) may be working towards a safe discharge plan for a patient to return home. Interdisciplinary care must occur to bring about improved patient outcomes such as more efficient practice, an increased individualized and patient centered approach and improved quality in care. If healthcare professionals do not have the same intervention goals, the patient may suffer. Therefore, if practitioners focus on a single, shared goal, a patient will be more successful in receiving the care that they require.
In addition, the need for interdisciplinary care should be increasing with:
• A growing aging population with chronic and complex needs
• The increasing knowledge and skill required to provide comprehensive care to patients
• The increasing specialization in healthcare fields
• The growing encouragement to develop multi-faceted teams in healthcare, and
• The increased emphasis on continuity in care planning.
Therefore, changes in practice approaches and interventions need to take place to advocate for the use of integrated care plans. With a growing aging demographic and the development of more complex health problems, it is crucial that interdisciplinary care is used in all areas of the healthcare field. Therefore, it must be represented in practice to improve quality and efficiency of care to all individuals.
Source: Andrew Booth, Steven Ariss,Tony Smith, Pam Enderby,and Alison Roots4 Susan A Nancarrow, "Ten principles of good interdisciplinary team work," Human Resource Health, 2013: 1-11
---
May 12th, 2015
Understanding humanity is an important trait for any social worker. The need for human connection – the ability to feel belonged and to love is something that every human being wants, and needs. Human beings just want to be happy.
In this 20 minute TED Talk, you'll find out what Brené Brown learned about being truly happy through all of her research.
In the "Power of Vulnerability"  TED Talk,  Sociologist Brené Brown shares what she learned with her research on what it takes to be happy. She studied  people intensely and found that we need to allow ourselves to be vulnerable, have compassion towards others, be courageous, embrace all of the imperfections that we have and 'to be seen.' Brown shares that in order to be seen, we need to let others see us in our vulnerable state. We need to love with all of our hearts, give people the utmost compassion and be 'us.'
---